Service
User Experience & Web Development
Over het project
The Imperial World, founded by Zetsee, Iguana and Shadewalker9, is a virtual community at Habbo Hotel. They come from the Dutch server, where they have built a successful and largest role-playing agency, which has existed since 2009. The Imperial World came to us with the request to develop a portal for Habbo players.

Challenge
Imperial Habbo wants a portal in which a group of Habbo players, a "clan", can promote and demote each other in rank. The players must be able to promote each other to a certain level. Understanding the needs of all different types of players is therefore very important.
solution
In Laravel we have built a portal with a tailor-made role and rights system so that the players can promote each other to a higher level. We have built a website in WordPress in which the design meets the different requirements of the target group.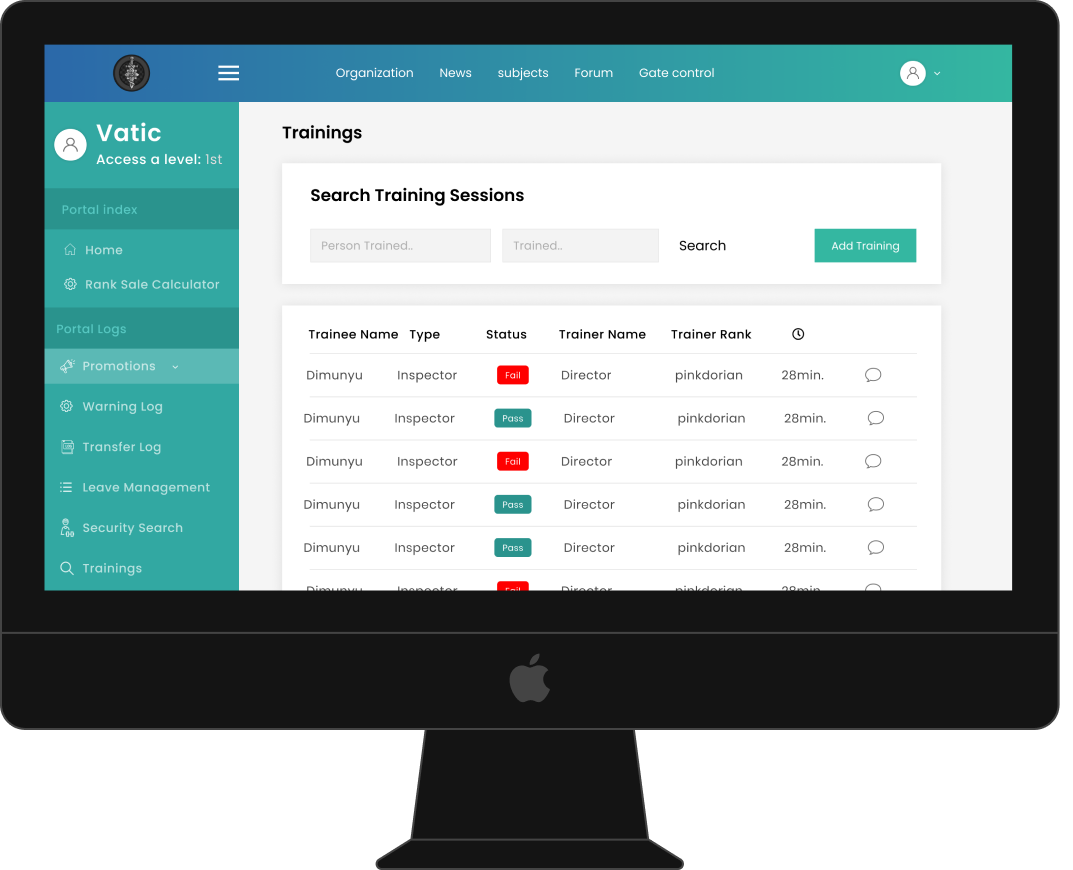 Meer weten?
Neem contact met ons op via telefoon of e-mail. We helpen je graag.
Maurice Weber
Co - Founder